After a row of heavy Ramadan buffet, now is the time with a healthy "buka puasa" meals
O'Briens
have introduced the Buka Puasa In Irish Way - 4 course meal with consist of soup, salad, main course, dessert & complimentary dates & beverage
The fresh ingredients of O'Briens.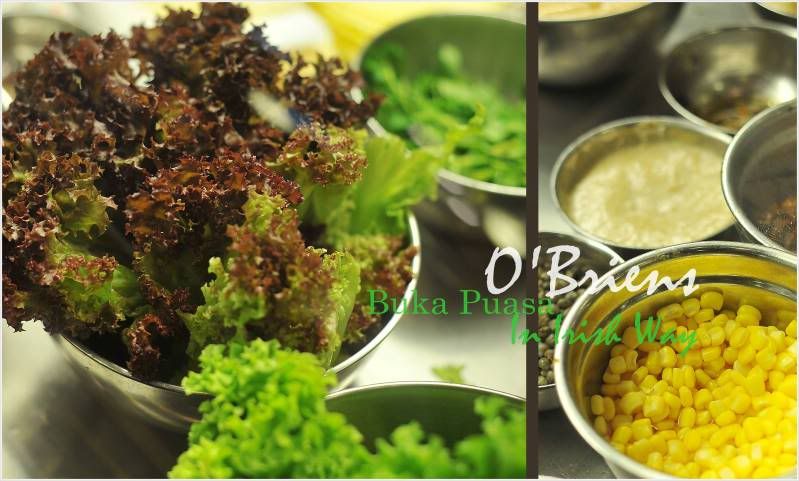 The sandwiches are prepared in a very clean manner
Buka Puasa In Irish Way ~ 4 Course Meal @ RM36.90
*Soup
*Salad
*Main Course (Selection 1 from Special Menu)
* Dessert
Complimentary
* 1 Soya Bean or Watermelon Juice
* 1 Irish Cream Coffee
* Sweetie Dates
Special Menu for
Buka Puasa In Irish Way ~ 4 Course Meal
Chicken Slice & Cheddar Cheese on Shambo
For vegetarian, you can go Big Eat Shambo
Hot Honey Chili Chicken Warappo
Chicken Crisp & Egg
O'Briens Chicken Tripledecker with Chicken Crisp, Coleslaw, Lettuce & Red Onion
Tuna Swiss Melt ~ is another healthy choice toasted with wholemeal bread
Mushroom Soup
Fresh fruit juices
All Day Irish Breakfast
Sausages, Chicken Crisp & Cheese sandwiched between the crispy toasted wholemeal bread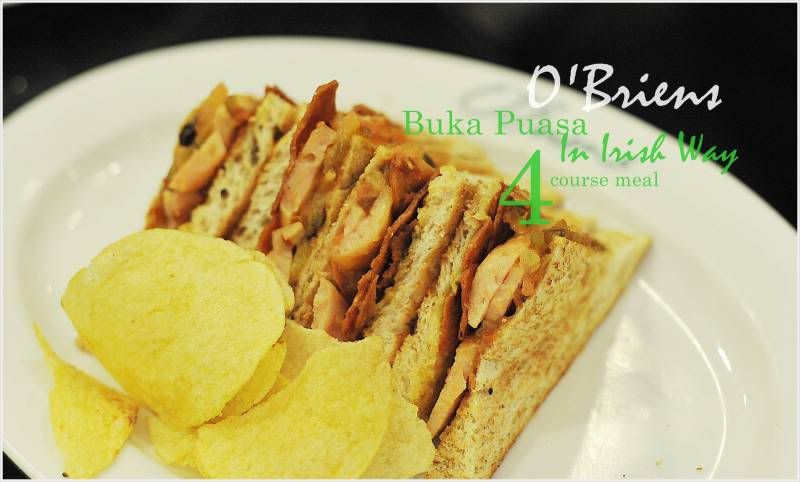 O'Briens is also a choice for tea time as muffin, cakes and pastries are also available there~
Muffins & pastries
Address:
O'Briens The Curve Outlet,
Lot G79 Ground Floor,Mutiara Damansara.
Phone: 03-77268977
Delivery Phone: 1300-30-3000
Website:
http://www.obriensonline.com/
Remarks: It's a healthy, balanced meal that's appetising and just right for those Buka Puasa @ Friend.