谢谢Mimi & Johnson@邀请+安排,让我有机会来到城中热门@MODIVA品尝美食^^
位于Sunway Giza Mall @ MODIVA共有两层楼。 喜欢热闹的朋友,楼下是很好的选择,酒吧+DJ台都在那。想要谈话的朋友可以上两楼~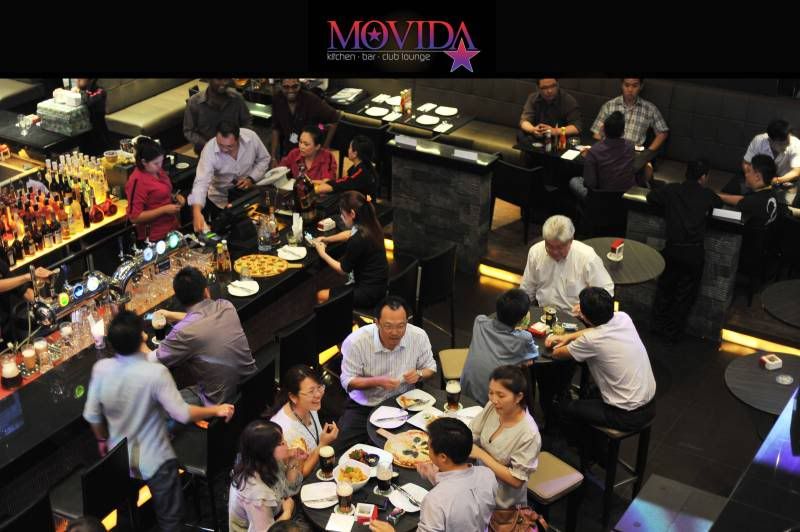 Seared Scallops (RM28.00) with mango chili salsa, alfalfa and basil.
先来份无论是视觉+味觉都能让人精神一振的开胃菜~ Seared scallops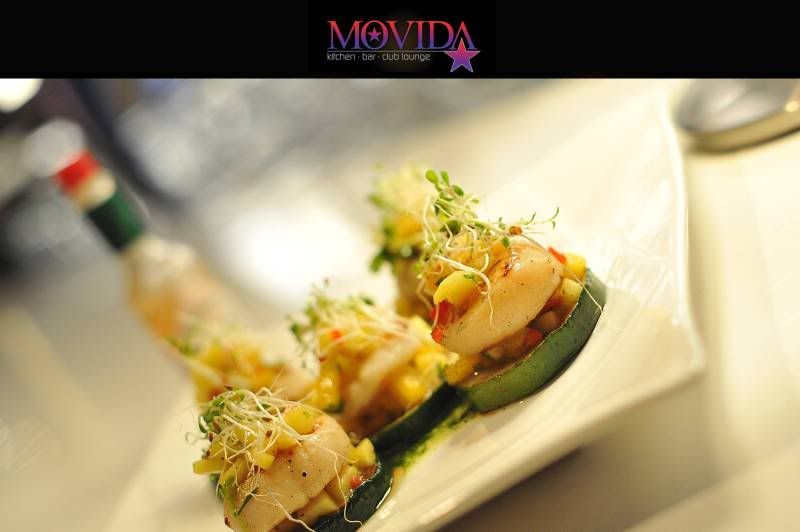 Sauteed Prawn's . On grilled zucchini,aioli and aragula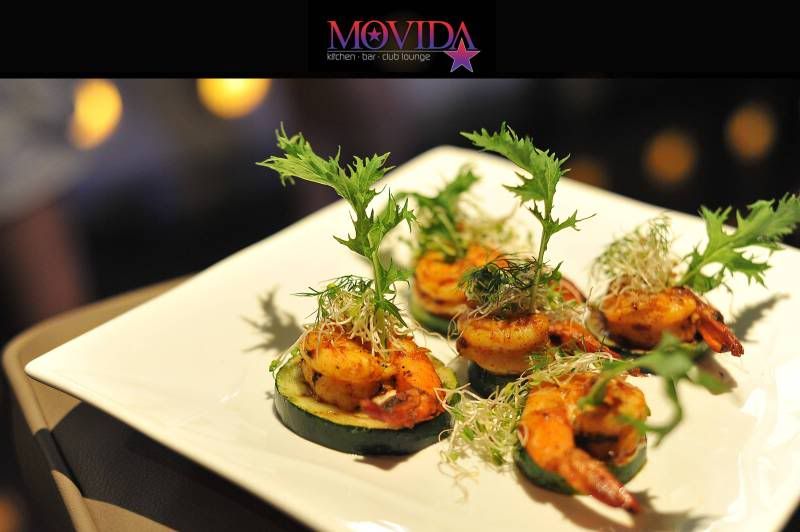 Char Grilled Lamb (RM21.00) With mint sauce and sweet potato
推荐!!推荐!!嫩嫩@羊肉配上甜薄荷酱汁,不失本真的肉香味,带来更多美味享受..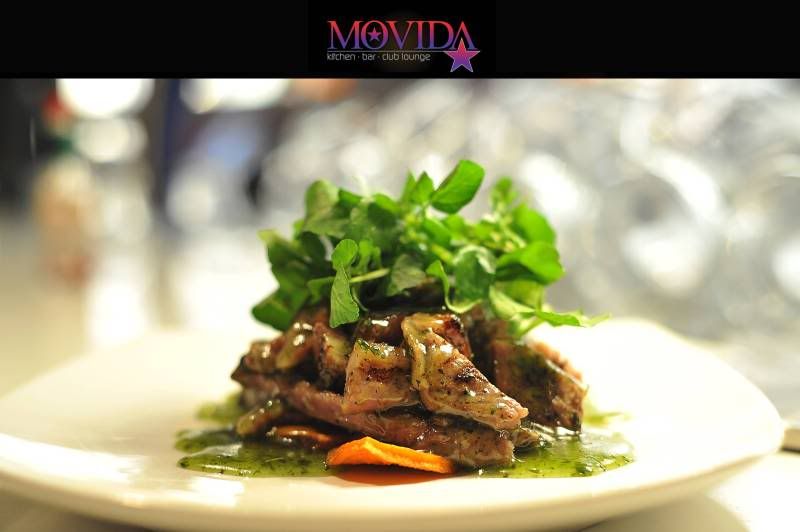 Fillet of Salmon (RM33.00) Zucchini ribbon, boil baby potato, & spicy tomato sauce
煎香后@三文鱼用上酸酸辣辣的酱来配搭,可以避免鱼@腥味,也能让食客胃口大开^^
Pasta Aglio-olio with Seafood (RM28.00). Toss with olive oil, chili, parsley and basil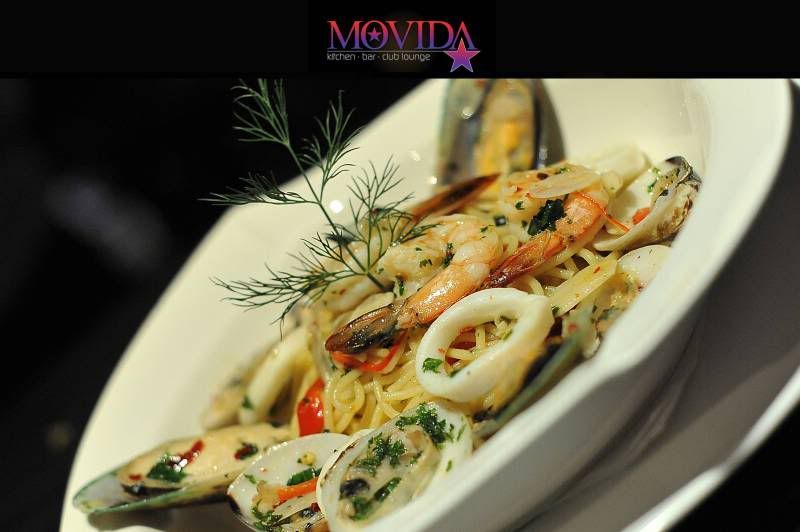 Salmon Pizza (RM34.00)
三文鱼本身已经是鹹的加上芝士,所以味道比较鹹.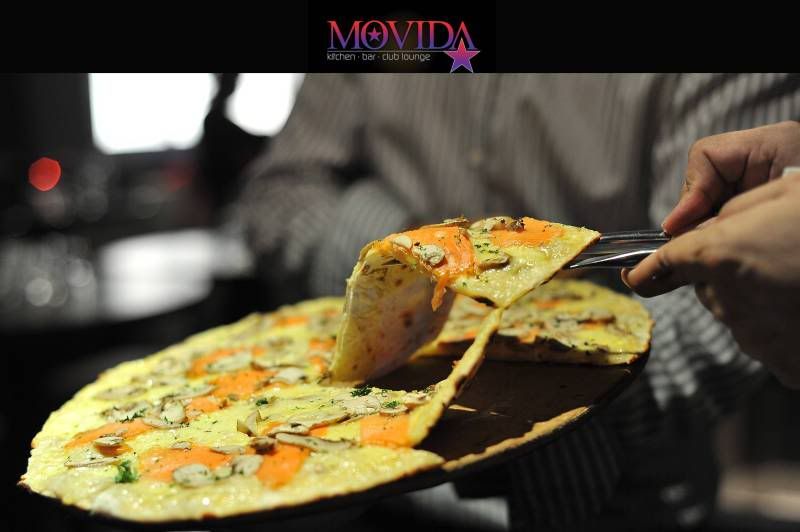 另一个推荐@美食~培根PIZZA,美味的薄披萨裹着香喷喷的芝士和培根蘑菇的料,让人不知不覺吃完一大塊.
Country Style Roast Chicken (RM28.00) Grilled sweet potatoes, corn cob & mushroom gravy.
肉质保持香嫩和多汁,而且不油膩的烤鸡~
Clubber's Platter (RM33.00)
是3-5友人喝酒必点的小吃~
生日快乐!!!~Ken
(Big Boy Oven @ DURIAN蛋糕, 很好吃哦^^)
Movida Kitchen-Bar-Club Lounge
Unit C.03 & C.03a, Block C, Sunway Giza Mall,No.2, Jalan PJU 5/14, PJU 5, Kota Damansara,47810 Petaling Jaya, Selangor.
Tel: 03-6141 8022 /03-6141 8022 Fax: 03-6141 8023
Email:
info@movida.my
Website:
http://www.movida.my/
remarks : MODIVA除了是间酒吧也是间提供美食的餐馆~现在还有BUY 1 PINT FREE 1 PINT @PROMOTION,爱喝几杯@朋友不好错失哦!!!
谢谢mimi邀请,也谢谢Johnson安排.很高兴可以认识到大家^^