最近去了Jaya One新开不久的"现代式韓國菜 - Contemporary Korean Cuisine" : KimchiHaru.
KimchiHaru@老板也是韓國人.. (很多M'sia@韓國餐馆都是由韓國人本身开)
店不大但给我很舒服@感觉以白色为主~~~我喜欢@类型
菜单(没有卖牛肉@)。。卖@多数是套餐。。象有汤类套餐,肉类套餐,石鍋套餐 & 粥类套餐
前菜 - Salad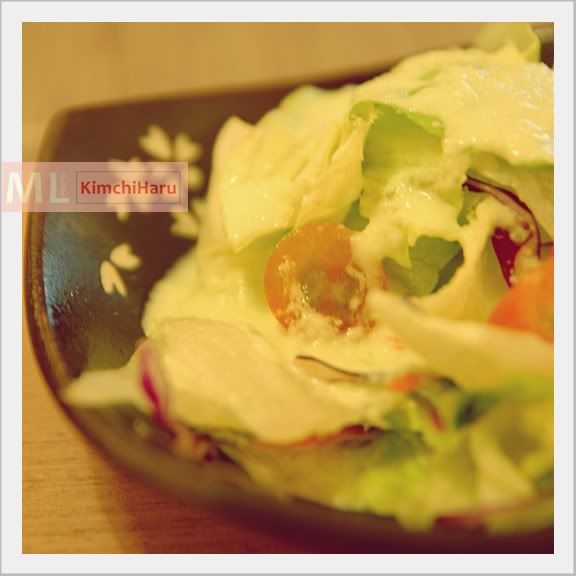 前菜 :Kimchi

Sam - gyaeTang (RM19.50)类似我们一般吃@人参鸡汤,但差别是这汤内是放粥@。有全春鸡或鸡腿套餐,我们挑了鸡腿套餐
Also known as chicken ginseng soup. (Large : spring chicken / Small : Chicken Leg ). Chicken boiled with ginseng, dates & garlic.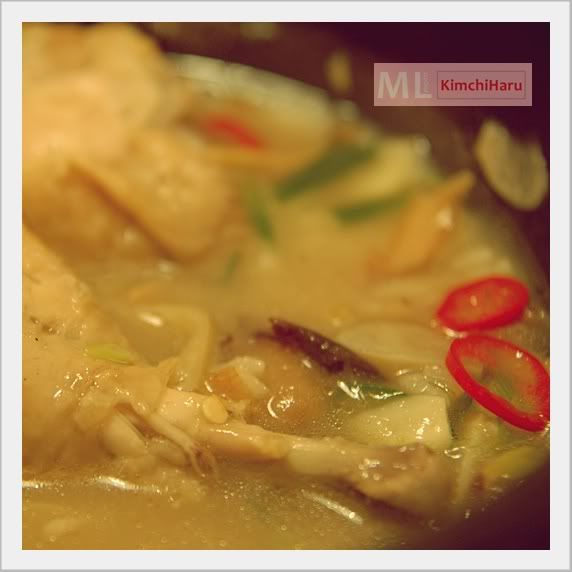 汤内是放粥,人参,大蒜和蔬菜。味道清甜下,是健康@韓國膳食 A healthy korean meal.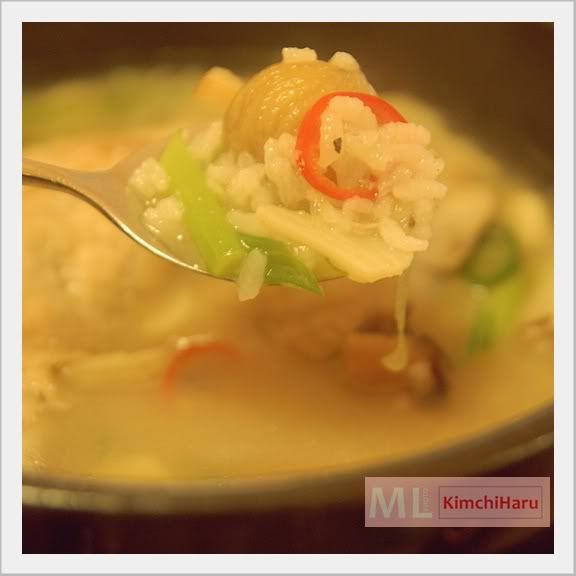 随Sam - gyaeTang 供应@小吃 Served with banchan.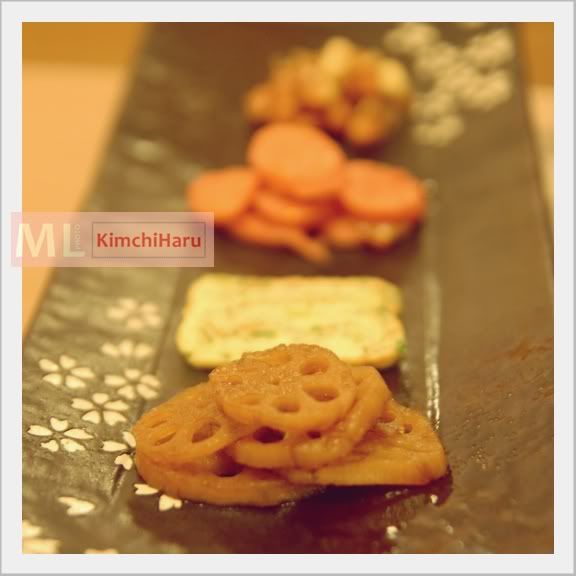 Seafood Pa-jeon RM11.00 薄煎饼,内有葱,sotong, chilli。 份量不大,只有4小块..很香但油了些~
Pancake filled with fresh seafood topped with spring onions.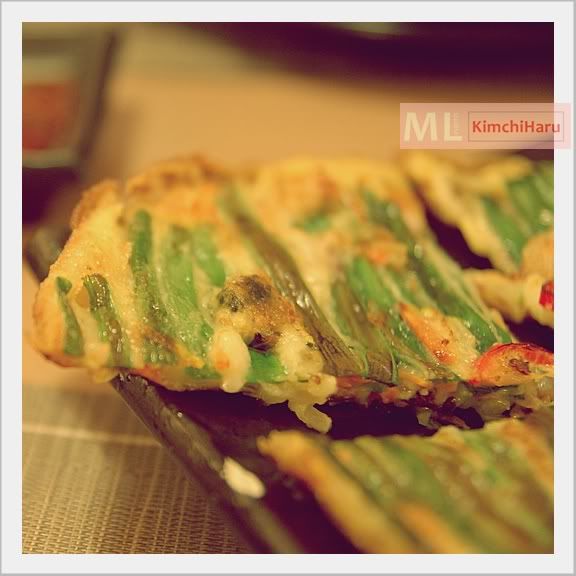 DDerk - Boki 韓國年糕 (RM13.00)
原价是RM11。00,但我们加面条所以需要加上RM2。00。辣酱汁加上嚼口@年糕 ,面条,卷心菜,鱼饼,鸡蛋。 全面算不错,只是酱汁较多。
Chewy rice cake in Korean chili saurce togehter with cabbage, fish cake, egg. (Add noodle upon request for an additional RM2)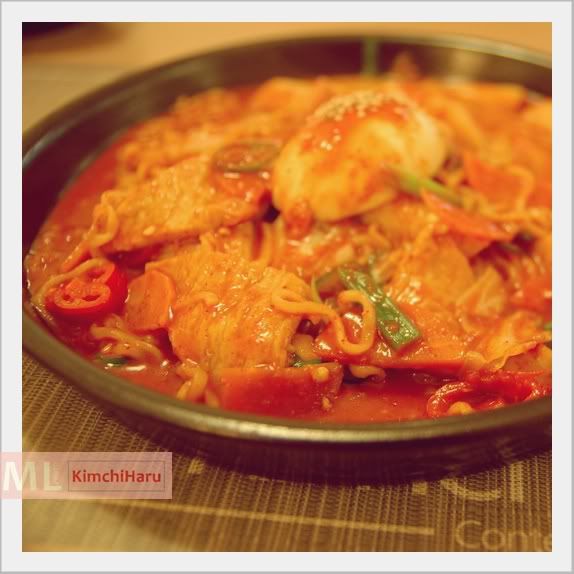 吃光光。。^^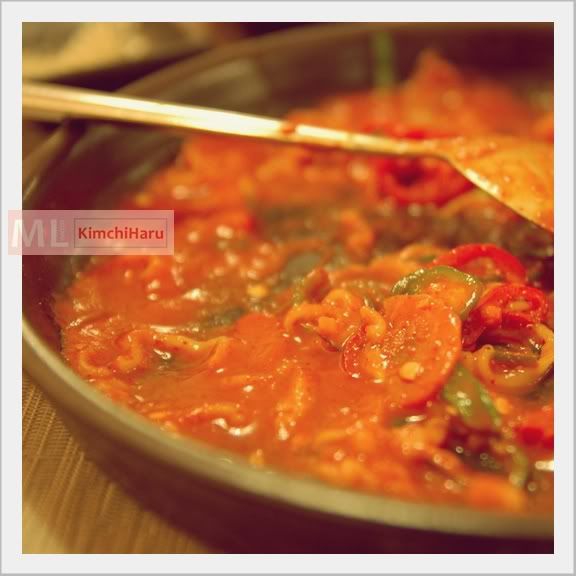 remarks : 舒服@环境,让我用餐快乐。价格和味道都OK, 有兴趣@朋友能去Jaya One尝试尝试。
KimchiHaru
No 13-LG1, Block D, Jaya One,
46200 Petaling Jaya
Tel : 03-7629 8020